Jigsaw Homes Group, one of the largest housing associations in the North West picked up the award for Best Resident Involvement Initiative at the Northern Housing Awards, which took place at Emirates Old Trafford on Thursday night, for Jigsaw Rewards.
Jigsaw Rewards is an innovative digital engagement tool which provides an easy and convenient way for residents to take part in consultations on a range of subjects in return for points which can be exchanged for rent discounts or shopping vouchers.
Jigsaw Group were up for awards in three categories on the night, with their Threshold Housing First and Motiv8 teams being runners up in the categories for Best Initiative for Tackling Homelessness and Resident Support/Advice Programme of the Year respectively.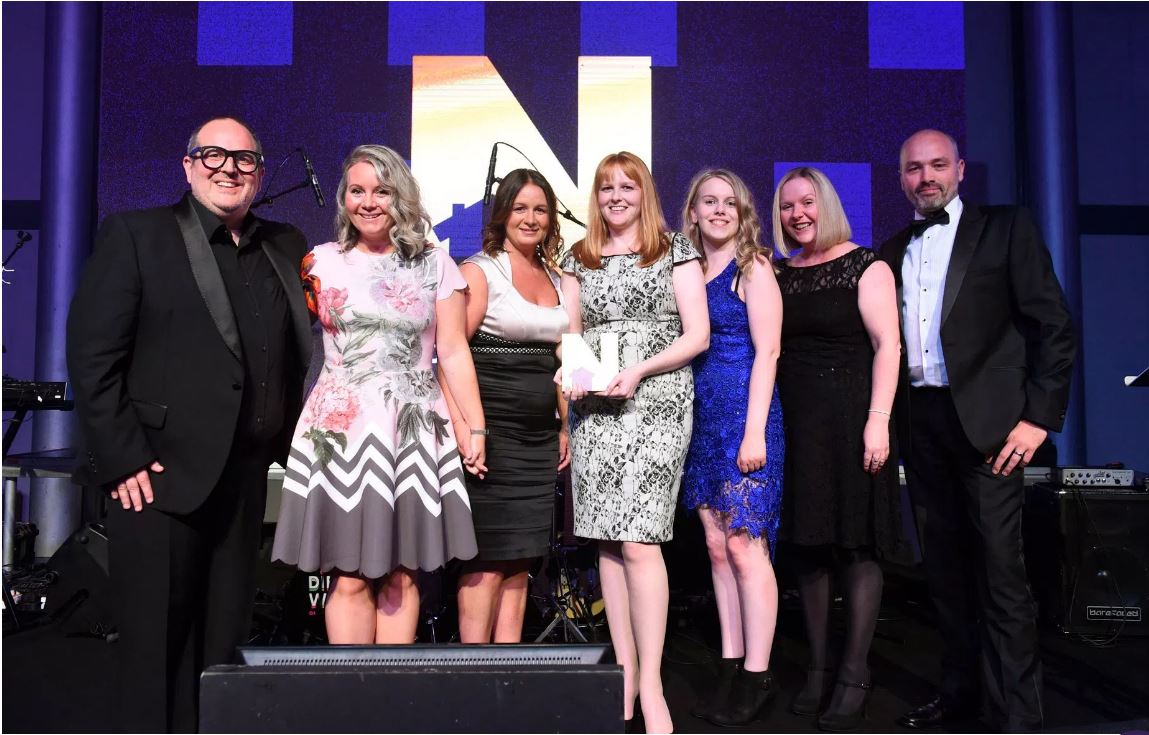 Since Jigsaw Rewards launched in April 2018, over four thousand surveys have been completed, earning New Charter Homes, Adactus Homes, Aksa Homes, Gedling Homes, Chorley Community Housing and Beech Housing Association tenants nearly £11,900 worth of awards.
The judges commended Jigsaw Rewards, calling it "a creative way of engaging a range of tenants in a range of different ways that really helps them to take feedback and start to implement it within their business."
Suzanne Bullock, Assistant Director of Neighbourhoods at Jigsaw Group said; "We are delighted to win this award and are very proud of our Jigsaw Rewards platform and the opportunities it gives residents to provide regular feedback on services and plans for the future.  By taking part in these activities, residents receive points which can be converted into rent account credits or high-street vouchers.  This approach allows Jigsaw Group to get regular and representative feedback that has transformed how resident involvement is done, as we work across a large geographical area".
 The Northern Housing Awards are run by Northern Housing Magazine and are now in their second year.
If you would like to find out more about Jigsaw Rewards, or sign up to become a member* please visit rewards.jigsawhomes.org.uk.
*Open to Jigsaw Group residents only.